From streetwear to workwear, cooperate events or vacation retreats – we have the ultimate rolodex of patches for any occasion and look. 
Whether you are looking for embroidered, woven, chenille, sublimated, real stich tackle twill, leather, faux leather, pvc, rubber, flock or sequin – sizing from .5″ to 35″ – you found the right spot to turn your ideas into a reality. 
Not all available options are shown below
We love demask woven labels due to their endless versatility and recognizable retail quality look.
PVC Patches are unexpected and a lot of fun. They can be 2D or 3D, custom shapes and are completely waterproof! Bright colors & durable - #patchlife.
From Workwear to Streetwear
Bring your artwork to life with woven patches.
Ideal for detailed & complex designs.
Pre-production samples are available for additional fees. Production time varies based on order details & quantity. Expect a 3 week production schedule not including any pre-production samples or other last minute requests. Cancellation fee's will apply if order is canceled post mockup phase. Please inquire with one of our Account Managers for further details.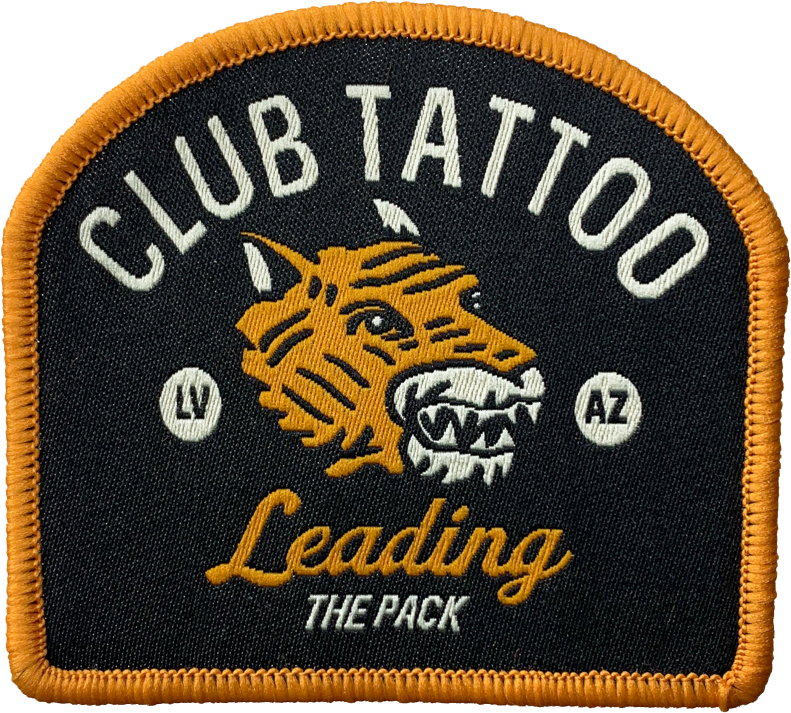 Benefits of Woven Patches
Laser cut, backing of choice and ideal for complex detailed designs. Looking for an elevated looking patch that's durable yet has a light weight feel? You've found your patch!
Ready to take your patch game to the next level?
Monday – Friday:  8am – 6pm
Saturday & Sunday:  CLOSED