RETAIL FINSIHING SERVICES
Elevate your brand with retail quality finishes. 
Get retail-quality looks with branded finishing services.
Adding finishing to your shirts separates yours from the crowd and helps to brand your company.  In a sea of mediocrity, show that you're at a different level than the competition.
Finishing services can also be purely for ease-of-use, like having your shirts rolled and size-stickered so you can easily give your inventory out at events or sell it in a crowded merch booth on tour.
Tag Removal & Printing
Tag Replacement & Sewing
Hem Tags
Rolling
Folding & Bagging
Hang Tags
Size Stickers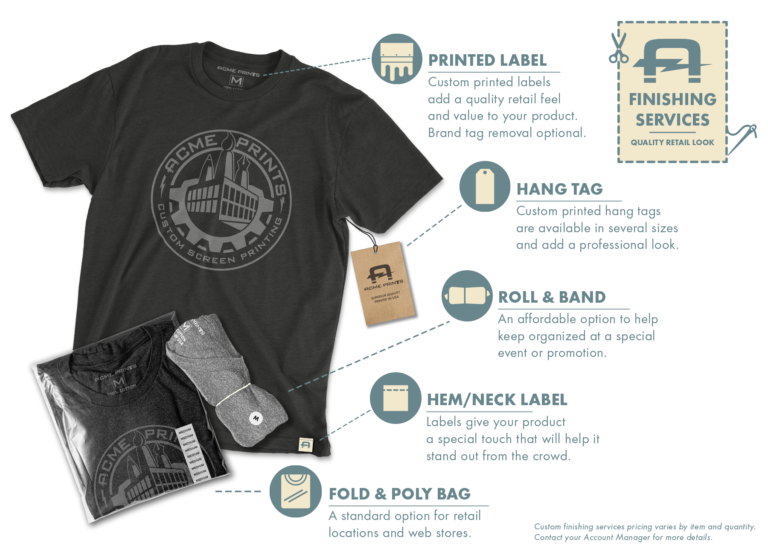 Custom Hems & Neck Labels
Labels give your product a special touch that will help it stand out from the crowd. Hem tags can be sewn on the bottom, neck or sleeve of just about any garment. Pricing varies by sizes & quantity.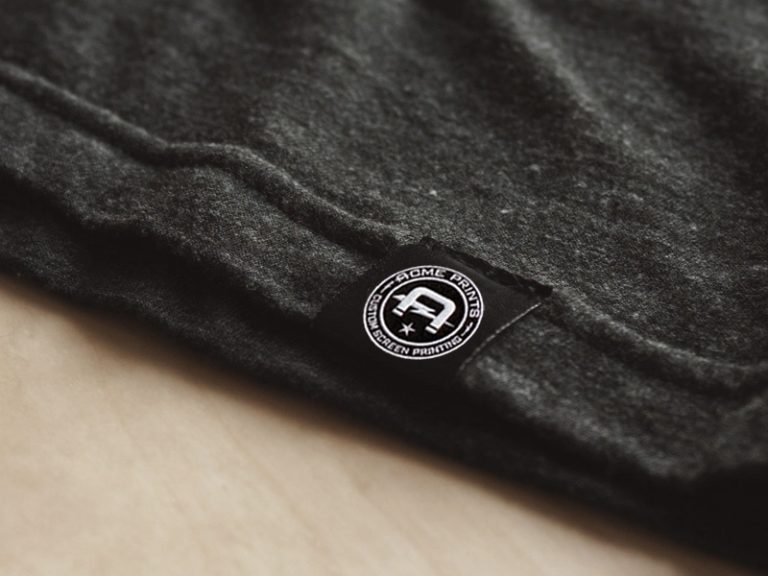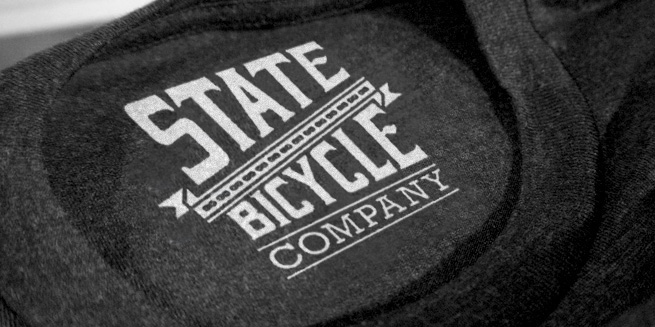 We can remove the manufacturer's tag (AKA garment label) and print your brand info or sew in a replacement tag.
Note that removing all tags also removes the size, care & country of origin information.  Garments must list the country of origin and fabric type.  If you're having a garment label tag sewn in, we can usually remove just the top shirt brand label and leave the bottom label, which has all that 'portant stuff on it.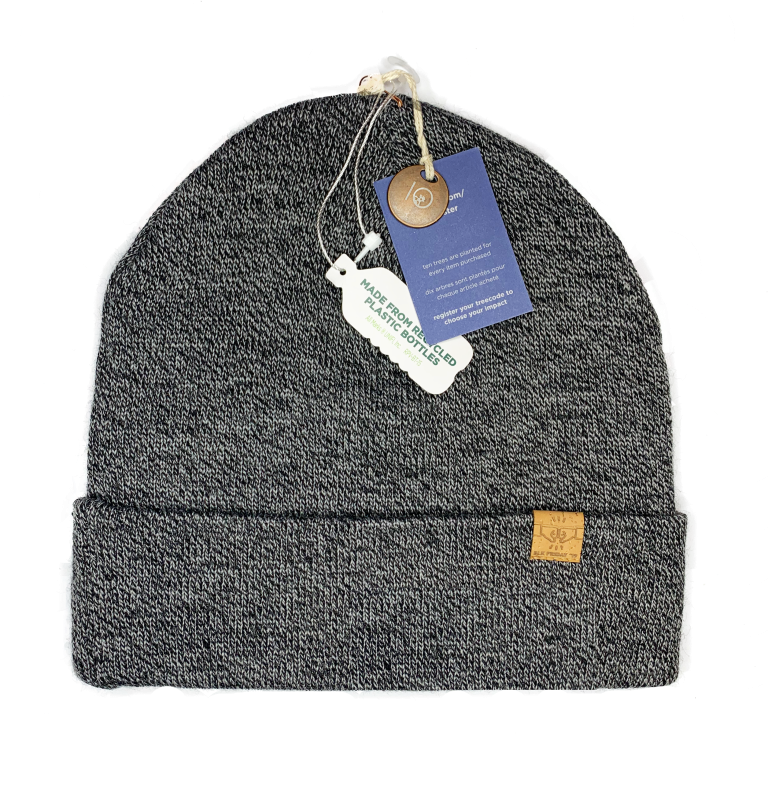 Custom printed hang tags are available in several sizes and add a professional look. Custom hang tags really show that your product is legit.  … even if you're running your business from your bedroom. Hang tag pricing varies by size, qty, etc.
An affordable option to help keep organized at a special event or promotion. Pricing starts at 25¢.
A standard option for retail locations and web stores. Pricing starts at 50¢.