We can work with any size project and even expand on any idea to create a bigger splash among the competition.
There are tons of booths to see at trade shows, so make sure yours stands out. Invest in branded displays and signage to mark off your area and attract attention. You can also steal the show by passing out popular promos. Everyone loves a free shirt, so be sure to stock up on branded tees and tanks. Guests will also be fighting to get face time with you when you coax them over with useful items like sports bottles or thermoses.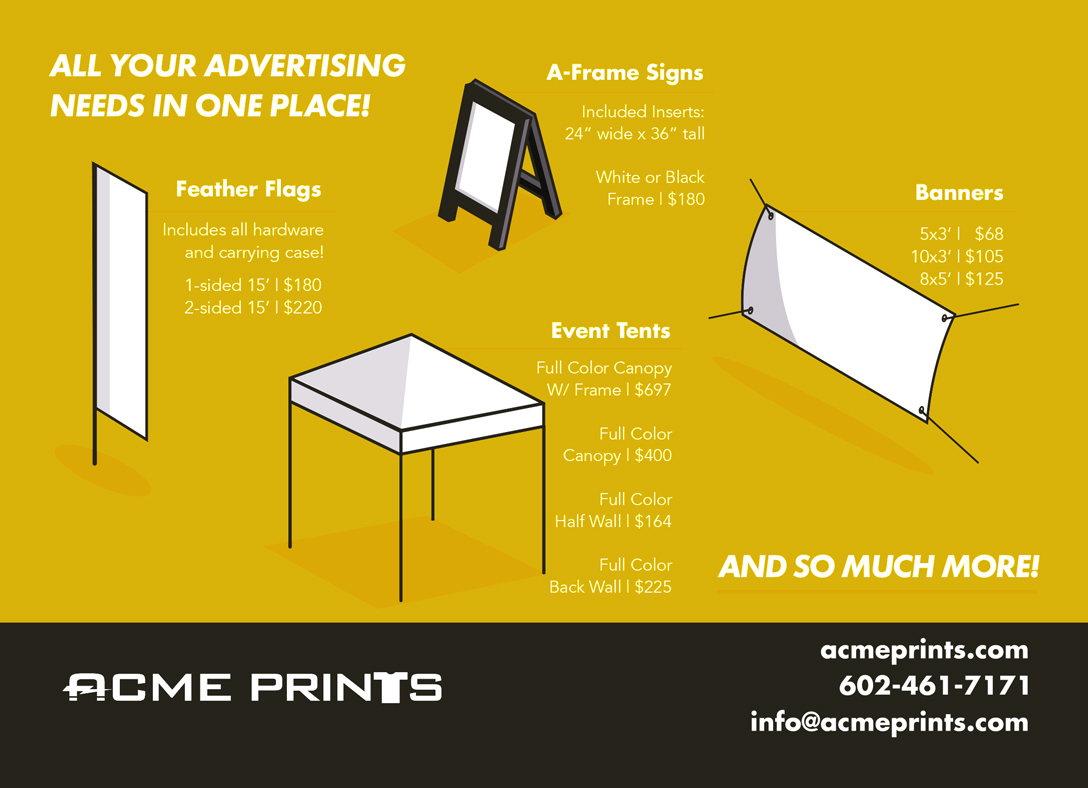 Banners are a great straight forward call out to guests at any event.
"Stopping advertising to save money is like stopping your watch to save time."
Trade show banners are not just attention getting, they also create brand awareness and are extremely vital in brand representation & recognition. Research has shown that the majority of customers make decisions based on how a company or product presents itself visually. 
Wrap any can in something practical and promotional with the vibrant look of these neoprene collapsible can coolers. These customizable can coolers are made to fit almost any 12 oz. can and comes complete with our lowest price guarantee, so you can order with confidence knowing you're getting the best value with us. Choose your neoprene color and create the perfect promo for company picnics, tradeshows and more.
Quantities starting at 12 up to 2,500+
Did you know?! In Australia in the 1970's Shane Walsh invented the "stubby holder". It became popular among surfers and quickly became part of the surf culture because these foam drink sleeves kept the surfer's beer's cold as they hit the waves for hours. 

*Whether this origin story is true or not, it's a cool story and it's invention, regardless of it's authenticity, keeps your beers cold and that's all that matters – so party on folks!  
Don't have art?
No problemo, muchacho. We'd love to make it for you! Check out our design & illustration gallery.
Got your own art? Cool. 
Coolcoolcool.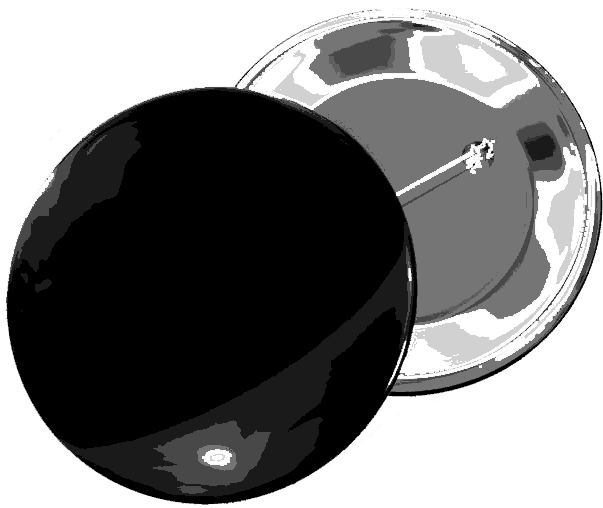 Full color, one color, metal or plastic, small or large - let us know your project idea(s) and let's start creating.

Full color, one color, clear vinyl, even holographic stickers. Custom shapes & classic cuts.

Full color, one color, two color koozies w/ options to print on front only, back only, front & back or front, back & bottom.
You've come to the right peeps! Whether you're looking for a specific item or just browsing for ideas, our site is your one-stop source.
But beware o weary traveler!  There is such a vast array of product options that a state of semi-permanent shock –and/or–awe is all too common.  Feel free to contact us and we will be your sherpas on your climb of Mt. Acme!