FULL COLOR BUSINESS CARDS
Business cards are not just a contact form; they are a firm representation of your brand. Not only are they often times the first exposure of your company, they also hold a tangible lasting impression as well.
We offer all kinds of bespoke business cards that suit any company's needs and aesthetic. Contact us for a customized quote tailored specifically to your business – because individuality will set your business apart. Trust us, our business cards are really cool – like, really really cool! Don't believe us? Psh!… Take a look…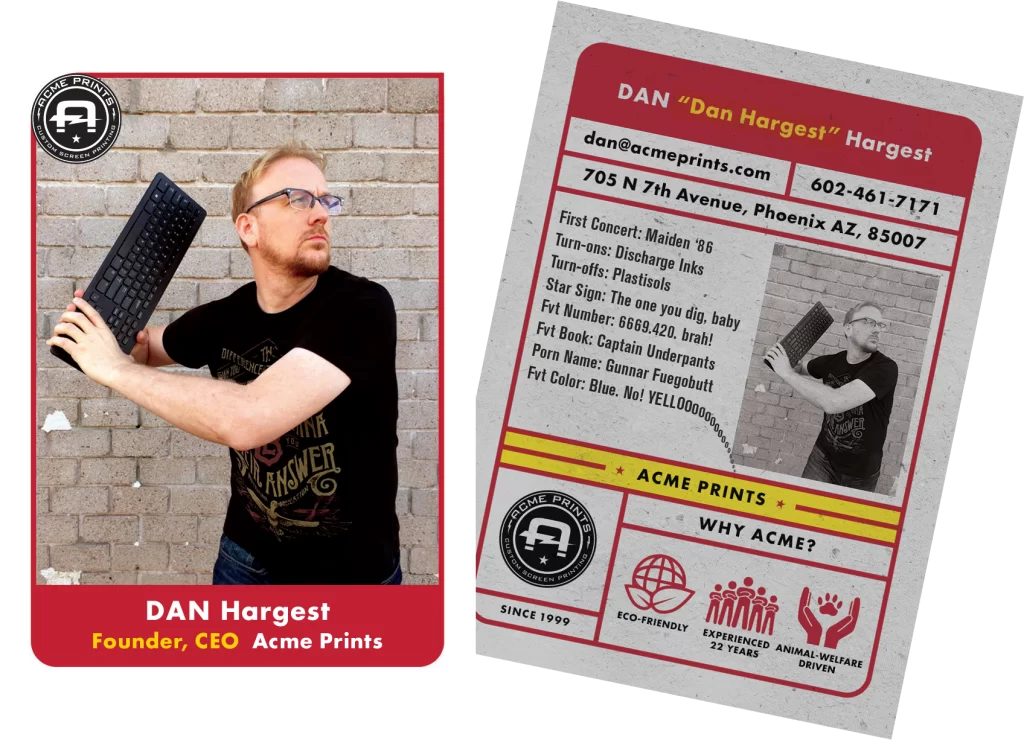 Full Color Business Cards
Item
Quantity
Price
Full-color front (no back)
250
$38.13
500
$46.50
1,000
$59.63
2,500
$101
5,000
$126.94
Full-color front (black & white back)
250
$51.88
500
$61.50
1,000
$63.38
2,500
$107
5,000
$133.38
Full-color (front & back)
250
$64.56
500
$65.65
1,000
$66.50
2,500
$132.75
5,000
$139.75
Raised ink (thermographed) business cards are also available. Contact us for a quote.
Call for quantities over 5,000.
Standard turn-around time: 2-5 business days after approval, plus any shipping time to you. Faster turn-around may be available at an increased price.
Custom design available. Call for an estimate.
Monday – Friday:  8am – 6pm
Saturday & Sunday:  CLOSED